Are you planning for Easter?
Here is a little help to a carefree, relaxed Easter with delicious and healthy food on the menu.
Hello,
Before the Easter menu topic, I have to explain why I haven't posted for a while here.
I have been busy recently to get my qualification as a Nutritional therapist.
And tada – here we are: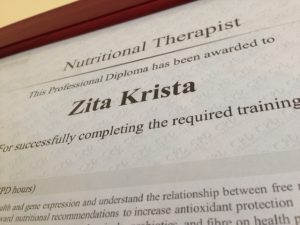 It is framed and I am ready for business 🙂
Ready for Easter
I am also ready for Easter. And as everyone, I am planning my time with my family – and we are definitely going away this Easter.
And as always, I am planning the meals too – a special Easter menu is forming including, of course, Easter treats too. I thought it would be useful to share my ideas on this in a blog post, so here we are.
Well, to be honest, meal planning is a bit of hard at the moment, as I am on my annual detox this week.
I have been following this detox routine every year before Easter for ten years now… the point is that I go back to raw salads, fruits, yoghurt, wholemeal grains (like wholemeal bread and brown rice) for a week to help my body to get rid of all the toxins and renew the microflora in the digestive system. It's like resetting my digestive system – and it brings so much benefit, that I around the end of February I can't wait to do it.
I posted all the details in daily blog posts two years ago, you can find them here:
Is your family's diet as healthy as you think?
Use this quick checklist to find out:
25-point Family Nutrition Analysis​
Back to the Easter meals, I have 4 tips to have a healthy Easter Menu – but not without the treats.
#1 The Good Friday Center Piece
… is fish.
I've found two really easy and quick recipe:
This risotto is very family friendly: Smocked haddock and Leek Risotto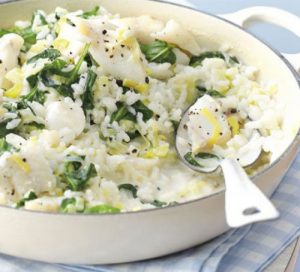 And this one is bursting with flavours: Mediterranean Baked Fish With Artichokes and Olives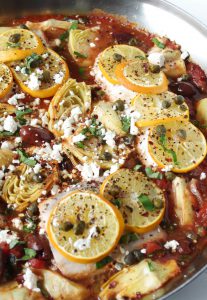 And a lovely, mouth-watering recipe: Pan-fried Salmon with Gnocchi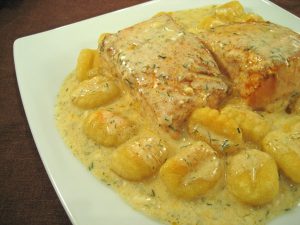 #2 Chocolate – In Moderation
I have to say our cupboard is already loaded with Easter chocolate eggs – and this has happened without our active involvement… Easter egg hunt in the playgroup, some chocolate eggs from friends and family… (They will end in a lovely chocolate tart, see the recipe below.)
There are other, better candy and chocolate free options to fill those eggs…
75 Egg Hunt Fillers That Are Not Food
and more Egg Stuffer Ideas here.
Is your family's diet as healthy as you think?
Use this quick checklist to find out:
25-point Family Nutrition Analysis​
#3 The Healthy Picnic Hamper Challenge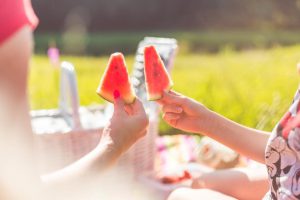 Hopefully, the weather will be nice and allow us to have a picnic at this Easter (not like 4 years ago when we celebrated Easter in 20 cm snow…)
Anyway, I think most people are ready to go out around Easter so a list of healthy Easter Picnic Basket fillers will come handy for many of us.
This time I concentrate on food that doesn't need any preparation – or just a minimal preparation. Choose from the list below – whatever you like.
So the list of healthy foods can go in our Picnic basket this Easter:
Nairn's Seeded Oatcakes (or gluten-free oatcakes)
Ryvita Original Crackerbread
Carrot sticks
Celery sticks
Pepper sticks
Cucumber slices
Baby plum
Low-fat hummus
Avocado dip
Laughing Cow light triangles
Leerdammer light cheese slices
Tuna salad (like this Simple Mayo-less Tuna Salad from The Humbled Homemaker)
Corn on the cob (cooked)
Quorn sausages or Flexilicious Beef and veg sausages (baked)
Boiled eggs
Quorn Picnic Eggs
Mini mozzarella, basil and cherry tomato sticks
Apple chips
Watermelon slices
Fruit Kabobs (Like this lovely Bunny Fruit Kebobs from Amees Savory Dish, click on the picture for the recipe)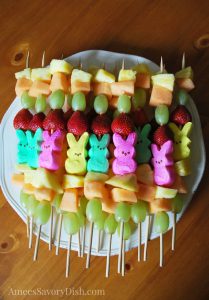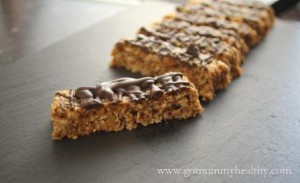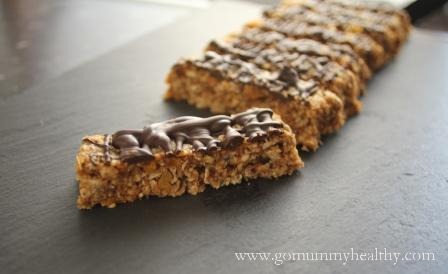 #4 Easter Menu Indulgence – Without The Guilt
No Easter menu without lamb roast – as we are on the go most of the time I looked for a slow cooker recipe and I've found these recipes interesting:
The first is a Slow-cooker Lamb with Onions and Thyme. Really simple and the left over is a perfect sarnie filling for a picnic.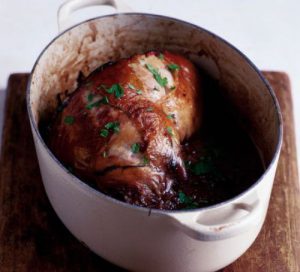 The other one is made with a twist, but it looks so delicious. And again the leftover can be used in wraps or sarnies. I think this can be cooked in a slow cooker and finished off in the oven with the sweet chilli coating: Sticky Slow Roast Lamb from The Londoner.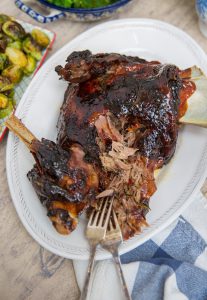 Following the traditions, hot cross buns cannot miss from the Easter table. This is a low-fat and low-sugar version of hot cross buns from Tales From The Kitchen Shed: Healthy Hot Cross Buns recipe.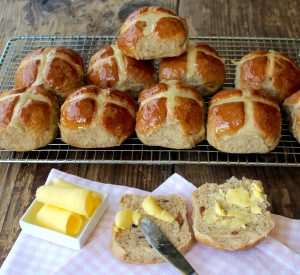 I like the idea of These Easter Popsicles – but probably my children wouldn't eat them as a breakfast, they rather would be happy to eat them as a treat. And I am sure will love to make their own popsicles 🙂 (I saw similar silicon forms in Morrisons recently)
Healthy Easter Egg Breakfast Popsicles Recipe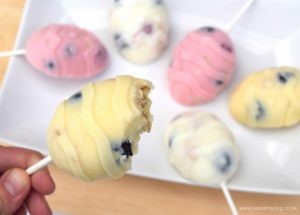 This a really easy-to-make can and the main ingredients are yoghurt and fruit. The Pineapple and mandarin can be substituted by fresh strawberries, blueberries or raspberries too.
Recipe: Pineapple Mandarin Icebox Cake.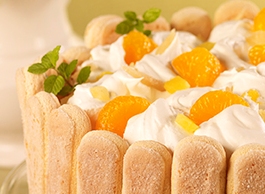 This is a really indulgent tart – really everything what you need for a chocolate cake. And you can use up all the broken Easter chocolate bunnies and eggs 😉
Find the recipe here: Chocolate tart.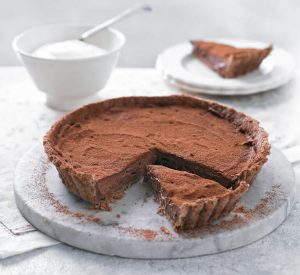 Happy, healthy and tasty Easter, everyone!
Is your family's diet as healthy as you think?
Use this quick checklist to find out:
25-point Family Nutrition Analysis​
Comments