Besides not making a meal plan these are the biggest mistakes in family meal planning. And it is so easy to avoid them.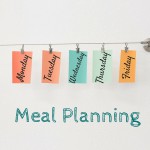 Earlier I wrote about the importance of family meal planning here and collected all the reasons why we should do it. But there is a difference between meal plan and meal plan.  I know, that planning ahead all family meals takes time, so we are prone to take shortcuts. Below you can find the 6 biggest mistakes in meal planning
#1 Planning family meals while you are doing shopping in the supermarket
Do not let the supermarket decide what your family eats. They want you to buy what they want to sell, their products sales, discounts and meal ideas all motivated by their main motive: profit. They are not interested in the health and the well-being of your family. They do not know your family: how old are your kids, what kind of challenges you face every day, what is your weekly routine, how can you maintain your weight and be energized. Supermarket just wants to sell you whatever is in their stockroom. Take over the control – make a plan and a shopping list before entering the shop.
#2 Eating the same old family meals all the time
I know this sounds to be a safe option: you cannot go wrong, the kids eat these dishes; you know the recipes, and you do not need to risk your time making up new plans and stock up ingredients what you probably never use again. It is easy to follow a routine, but this can leave your family deprivation of vital nutrients what a seasonal and balanced diet could provide. This means that the whole family could be lacking energy, defenseless against illnesses, the children could have a deficiency of essential vitamins and minerals what need for a healthy growth. Not to mention that they will not learn the basics of a healthy diet.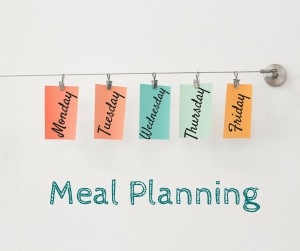 #3 Family meal planning based on wishlist
Everybody has his/her own favourite and that's fine. But a diet based on only favourite meals is rarely balanced. However, I think, it is important to accommodate these requests now and then. Listen to everybody's meal ideas and wish, and then create a meal plan where you can include a couple of them – balance them out so the result will be a healthy diet plan. A meal plan cannot contain only treats and high-calorie meals. Don't say simply "no" to meal requests, what you cannot make one week, try to fit in next week. And always explain the reasons behind your decision to your children. First they will not understand and accept your explanations, but don't think this is a wasted time – as they learn the basic nutritional guidelines this way and they will remember them later in their life.
#4 Making a not flexible plan – Overplanning
Unexpected happening is part of a family's life: kids do not eat home, or contrary they turn up with their friends, you do not have time to do shopping or you just cannot get one of the essential ingredients of the planned dinner…. Leave space to creativity, flexibility and fun too.
Plan leftover dishes, use your freezer to store "emergency food" (this does not mean processed junk food, but home-made freezable meals or ingredients), keep basic cupboard ingredients in the pantry and collect 4-5 really quick recipe what you can make using only cupboard ingredients. Let me help you at this: In the Last-Minute Family Meals recipe book you can find a collection of 6 easy and healthy recipes what can be made within 15 minutes (including preparation). Just download it, it's free.
If you need more recipes...
Get your free copy of the
6 FAMILY MEAL IDEAS
TO MAKE YOUR EVENINGS
STRESS-FREE
#5 Making separated meal plans for children and adults
Cooking "kids food" is a common mistake.
Just imagine, that your friends invite you for dinner. When you sit at the table you realise that you and your partner will have a completely different dish than your hosts are having. What would you think of this? Did they keep the best bits for themselves? They put something into your food, what they wouldn't eat? Anyway, it is just suspicious and nothing good will come out of this. Children think something similar when they see us eating proper "adult food" while they are having something completely else.
It is not a good idea either to offer meals for children first then having a proper adult dinner separately. This generates again a lot of suspicious thoughts and mixed feelings. I cannot emphasise enough the importance of eating together.
Like it or not as a parent you are a role model. You are watched every time. Whatever you do, eat or drink is more important than what you say. You praise carrots in vain if you never eat them – and it's reverse is true too: you forbid chocolate in vain if yourself eat it. Also, there is a power of forbidden food: nothing is more attractive than forbidden things.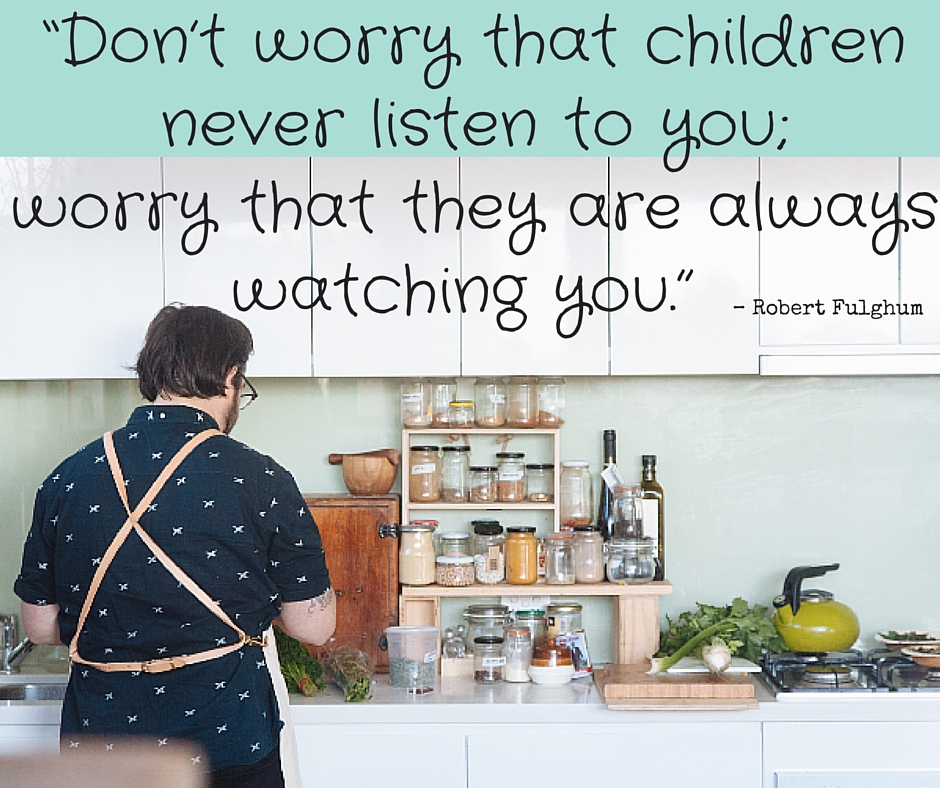 So, I believe, that there is no sense to cook different meals and offer them separately to children just because they are child-friendly. Family meal planning means that we plan meals for the entire family – even if we add different complements to them. Make a proper, healthy food for the whole family, offer a variety and this way children can copy you (and each other), discover new tastes – and get full at the same time. It does not mean that you cannot put chilli or hot mustard onto the table to add your favourites to the dish, but it can be only an option.
#6 Using the same 20-30 recipes in the family meal plan
Repeating the same meal plan every month is not just boring but can result in a deficiency of certain vitamins and minerals. It is important to include seasonal fish, fruit and vegetables into our diet and prepare our body to the next season. We can buy nearly every kind of food all around the year nowadays, but it does not mean that they are all equally rich in nutrients. There is also a change in our nutritional needs by years, as we are getting older. This is especially true for children. And boring…. a monotonous, repeating menu takes away the excitement about eating. They cannot feel that food is more than a daily routine – it is an exciting adventure. They will be less flexible in their taste, less open-minded – even picky. This can be a problem as they exclude vital nutrients from their diet and it is hard to make nutritional changes later in their life…
You can read more on meal planning here: How to master meal planning?
And do not forget to download your free Recipe Book here:
If you need more recipes...
Get your free copy of the
6 FAMILY MEAL IDEAS
TO MAKE YOUR EVENINGS
STRESS-FREE
Comments