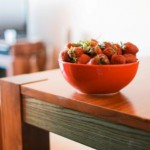 Do you know the feeling when you cannot focus, you lose control and the only thing what you can think of is eating something high calorie and filling?
If you think that a biscuit or a small piece of chocolate is the only way to keep up your sugar level on your busy day, read this list.
I have collected these snack ideas for myself because in a rush I just do not have time to think about healthy options – and I am prone to reach for a piece of … well, anything could do what is sugary or high-carb.
Okay, – you may say, – but when I have the time for snacking? And why would I eat more times when I want to less?