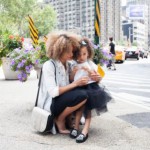 Every September is a new start. New school uniforms, new routine and new challenges – all these put some strain on us.
How to survive the first month of starting school?
Starting school = stress?
My inbox is full of newsletters offering help at the school-year start. My daughter is still under school age, but I started to prepare myself for next year when the big moment comes.  To be honest, I am frustrated already, as all these tips and hacks suggest that everything must be perfectly prepared and amazingly creative. They set up a very high standard for parents and make our already stressed life even more complicated.
I truly believe that simple things can help us more and a relaxed parent has a bigger benefit for kids than a stressed mum with stunning lunchbox contents and home-made art-deco pencil holders.
There are so many things to prepare – and we cannot avoid this. I also understand that supplying healthy food during term times is challenging – that is why we should keep things simple and concentrate on the most important points.
So I made a list for my future self now to remember next year and I share this with you.
Get the free pdf file of the
77 Healthy Snacks
x
Starting school relaxed
#1 Planning
I know, this takes time, but every to-do list, reminder and meal plan reduces our stress level. Planning also makes us able to weight and prioritise our tasks. So we can focus on the most important things – even when we have to re-prioritise our tasks and re-arrange our plans.
Planning family meals can spare time and energy for us: plan and use left-overs and do not be scared to use your freezer. Cook double or triple batches and freeze them. Meal planning does not mean that you have to cook from scratch every single day. It means that you can balance out the family diet and you know where is space for a short cut and where you need help.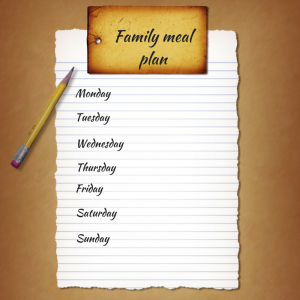 Related link: How to master meal planning?
#2 Changing new routines
September is the time when we start new routines: it is easier to implement changes after the family holiday and also is inevitable when school starts. To make the transition easier, it is a good idea to agree on the new rules with the kids before starting to use them and then stick to them in every circumstance.  However, we should not reform everything at the same time. Concentrate on the most important changes what are really necessary this time of the year and leave the rest for later. Too many changes make kids feel unsafe and raise their anxiety. Family habits and traditions have a really important role in life periods like this. So, set up new routine but keep changes at the minimum in September.
Related links: Are family food traditions under threat?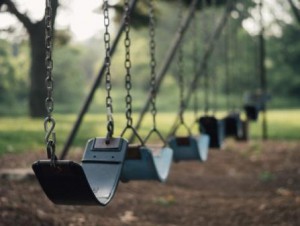 #3 Having fun
Even September is a very busy period, do not forget to make fun. Perfect time to organise apple picking, outdoor cooking or cooking together as a family. These activities do not just help you to wind down but give you lots of opportunities to talk about school life. Sometimes it is enough to listen to your children without judging or advising.
#4 Empowerment
It is never too early to start children about responsibility for their stuff. Agree with children what task(s) they can and are willing to take on and let them do it. These tasks should fit their age and ability, of course. Do not underestimate these. Whatever small these tasks are they help you, and they are a good starting point towards bigger things. For example, a toddler can set the table before dinner; and a 4-5 years old child can help to prepare their  lunchbox.
Here you can find an age chart with chores fit to age:
Montessori~Practical Life (Free Printable Chore Chart)
#5 Building a team
Empowerment comes with team building. Yes, it is not just for companies. Children learn to work in a team not just in school but within the family too. Set up goals for the whole family and courage them to work towards it as a team to reach it. Think small this time: there will be time for a free family afternoon in the park – if they help you to tidy up the house; there will be a budget for a movie night if they do not waste food/energy etc. This is different from rewarding as these results ensue from the act. Okay, it needs more time and attention at the beginning, but it will pay off later. Train your children to put dirty plates and glasses straight away into the dishwasher – and you need to spend less time tidying up the kitchen. Probably they will not like this at the beginning, but after a time these habits become a natural part of their daily routine and you do not need to worry about them anymore. Teamwork gives the feeling for the children being appreciated and safe.
+1 Using time saver ideas
If you follow my blog you know already that I do not compromise on the quality of food. I rather use time saver gadgets – like slow cooker (crock pot), smoothie maker, freezer and useful apps on my phone.  You can find easy, quick and healthy recipes online or even here on my blog – like quick soups, freezable healthy cookie recipes or delicious and light dinner ideas.
Get the free pdf file of the
77 Healthy Snacks
x
Comments