No time for home cooking?
You just need to speed up a little bit.
Here is a list of 6 kitchen tools what help you to finish the time-consuming kitchen tasks faster, so you can relax.
The right kitchen tools can help us to speed up food preparation and cooking and they also can make us be more confident in the kitchen. I have collected 6 fantastic time-saver kitchen tools here, but before getting very excited just a practical advice.
Before buying a new kitchen tool consider the following aspects of the time-saver kitchen tools:
Maintainance
We can get easily excited about new revolutionary gadgets what meant to make our life easier. And they usually do the work brilliantly – just… after buying it and using it at home we realise, that it is time-consuming to set them up and/or clean them. So it is not worth the hassle and at the bottom line, they are not time-saver kitchen tools at all. My mum loves to buy new kitchen tools and I can recall numerous kitchen equipment what landed in the in a hidden corner of our pantry just shortly after purchasing it.
Practicality
If we do not want to fill  up all our cupboards and worktop with kitchen tools and electrical equipment we have to choose devices that handle many tasks yet don't take up a lot of space. Also, we have to be sure that we will use the new kitchen tool. If you are not sure that you really need it, it is better to leave it in the shop. Most of the recipes can be made with simple basic kitchen tools, so don't waste your money.
Storage
Before buying a new kitchen appliance/tool determine where you can store it – and if you store it there, how easily you can get access to it? If our new time-saver kitchen tool is not accessible when we need it quickly – we won't use it and again it doesn't save time for us, just take up precious space in our kitchen.
Keeping all these in our mind, let's see the list now:
Are you a constantly tired Mum?
Follow this free action plan
to get your energy back!
The Best 7 Nutritional Swaps To Be an Energetic Mum
With a printable reference.​
6 Fantastic Time-saver Kitchen Tools
#1 Pasta cooker with lid
If you cook very often pasta- and if you have small children, then pasta is often on the menu – then this pasta cooker with lid is a must-have. No more pasta landing in the sink and no more juggling with the colander and the pan filled with hot water. This pasta cooker is easy and safe to use and also means less washing up.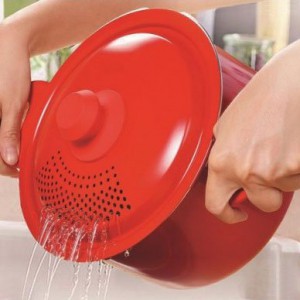 PASTA COOKING POT WITH LOCKING STRAINER LID
#2 Meat slicer
If you serve roast meat often, then this carving aid is for you. Using the meat slicer you can cut the meat into nice even slices without any hassle. Of course, it's a handy tool to serve other dishes too like vegetables, pate, terrine etc.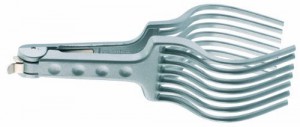 Carving Aid Perfect Meat Slicer to Hold Roasted Meats, Onion, Vegetables and More
#3 Meatball-griller
This tool not just saves you time but makes meatballs lighter – as you do not need oil or other fat to fry them. Plus every single meatball is the same size. This one is definitely on my shopping list, as we love meatballs. They are just perfect with pasta, as a salad topping, filled in pitta bread with salad leaves or with sides like mashed potatoes or roasted sweet potato wedges.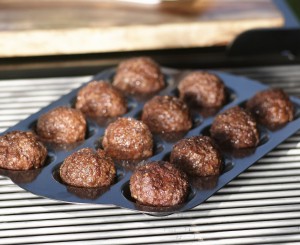 Indoor/ Outdoor Meatball Griller
Are you a constantly tired Mum?
Follow this free action plan
to get your energy back!
The Best 7 Nutritional Swaps To Be an Energetic Mum
With a printable reference.​
#4 Cake layer slicer
"slice the cake and spread the slices with the filling" – it sounds easy but it's a tricky task. Well, I have never managed to slice a cake perfectly into 2-3-4-6 slices… With this clever equipment, you can make perfect slices and get over this step quickly and conveniently.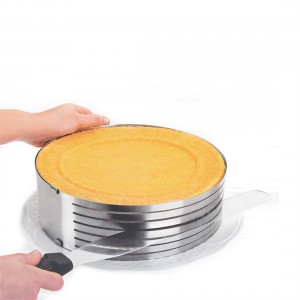 Adjustable Cake Ring Layer Slicer
#5 Kitchen shears
Knifes dominate in our kitchen tasks but sometimes a kitchen knife is just a better tool. You can cut down on food prep time: cutting or slicing fish, chicken, meat, herbs, ginger, peppers, green beans etc. is just faster using kitchen shears. Keep it always at hand. I like this kitchen shears pictured below (click on the link for details) as it comes apart and you can just clean it in a dishwasher.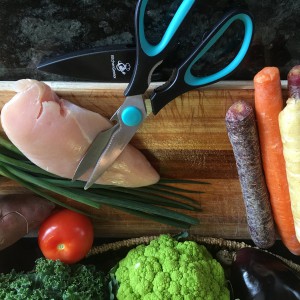 Kitchen Shears-Heavy Duty Utility Scissors For All Your Kitchen Needs
#5 Small multifunctional kitchen appliances
If you have limited space in your kitchen, buy only this one kitchen appliances and you can do every recipe. This example combines all the most important kitchen tools: an electric whisker, hand blender and food processor. So it covers all the kitchen jobs where you need help to save time: whisking egg whites or cream, chopping, cutting, pureeing. Make sure you choose one with dishwasher safe parts – just to save time again.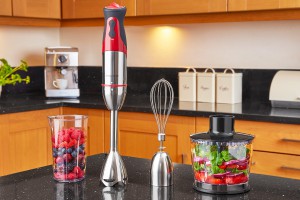 3-in-1 Hand Blender – Food Processor, Whisk Attachment
#6 Garlic mincer
I like the widely used garlic press, but this one provides a much quicker solution if you need more than 1-2 cloves of garlic. Plus it can be used to mince ginger.
Are you a constantly tired Mum?
Follow this free action plan
to get your energy back!
The Best 7 Nutritional Swaps To Be an Energetic Mum
With a printable reference.​
Comments