Filling school lunch boxes with healthy and nutritious food is probably the biggest challenge in a mums life.
Here is the collection of the best school lunch box ideas to help you at packing lunch with ease.
School lunch box: what is awaiting us?
195 school lunch boxes in the 2016-2017 school year. Exactly.
195 days to pack lunches for your little one:  so you need 195 school lunch box ideas…
We all know how important the good nutrition for children is. What they eat can affect their performance in school; their growing body and developing brain also need vital nutrients. Missing out these can lead to lifetime health problems like obesity, diabetes, arthritis, heart disease and certain cancers.
And all these go back to the lunch boxes packed by us, mums.
4 tips how to master packing lunch boxes
#1 Do not overdo it
We can see lunch masterpieces – brilliant or cute ideas – on social media, but… making nearly 200 of cartoon themed school lunches looks a very hard job. There is no competition for the "THE MUM WHO PUTS THE MOST EFFORT INTO SCHOOL LUNCHES" title.  Indeed, if packing lunch is overcomplicated it is very likely that we give it up soon. And be honest, there a whole word outside of the lunch box too for a busy mum…
Also, we have to remember that the focus is on the nutritional value of the meal – and healthy can be very simple. Like these snack ideas: 77 Healthy Snacks What You Can Buy in Every Supermarket
Are you a constantly tired Mum?
Follow this free action plan
to get your energy back!
The Best 7 Nutritional Swaps To Be an Energetic Mum
With a printable reference.​
#2 Plan it ahead
Just like every meal, lunch boxes need planning too:
– So, we have all ingredients at hand when we need them
– We can plan our time to prepare them
– We can see where are shortcuts
– And at last but not at least, we can provide varied and balanced lunches
#3 Make your life easier
Meal planning is our friend as we can see where are the shortcuts: not just use leftovers, but plan them! The dinner from the night before can provide the base of the school lunch – and with a little creativity, it can be transformed into a lovely meal.
Related posts:
How to master meal planning?
The 6 biggest mistakes in family meal planning
Time-saver Meal Planning Tactics for Busy Mums
Making bigger batches and freeze them in single portions is also a great idea. We can just take them out from the freezer the night before and use them in the lunch boxes. Soups, roast, pastries, muffins can be made ahead this way. This morning loaf, for example, can be baked in muffin tins, frozen and used in school lunch boxes:  MORNING LOAF RECIPE
But the most important thing what makes your life easier: ask your children and get them involved in preparing school boxes. This can be fun and also gives you an opportunity to gently influence their eating habits positively.
#4 Relax and balance out
We all are lead by good intentions, but sometimes lunches provided by the school are the better option. Why am I saying this?
Because if there is no time to prepare lunches that meet basic nutritional standards (meaning: controlled sugar, salt, fat content, high in fibre like fruits, vegetables and whole grains) – then even the mediocre lunch from the school canteen is a better choice. Do not feel guilty about this. You can compensate this with a healthy nutritious breakfast – the most important meal of the day, – with healthy snacks and with a balanced fibre-rich dinner.
The best healthy school lunch box ideas
100 Days Of Real Food – School Lunch Box Ideas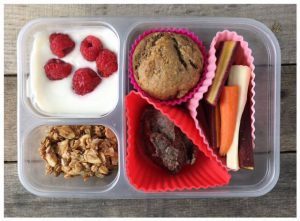 These lunch box examples give you the whole picture how to work ahead and what are the right proportions in a good energy-giving lunch box. Plenty of examples with photos.
13 Healthy School Lunch Ideas and Recipes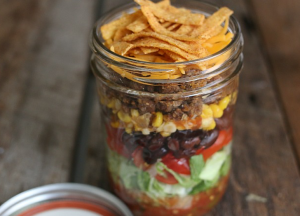 Interesting and inspiring recipes and ideas. I don't think the fruit pizza would work well as a school lunch, but the pasta salads and the roll-ups can fire up your imagination.
Back to School Lunch Box Ideas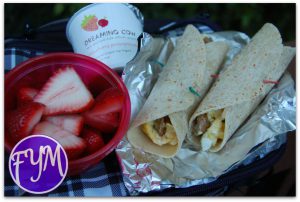 Simple, protein-rich lunch box ideas in this post from a very healthy and practical mum.
10 Healthy School Lunches For Kids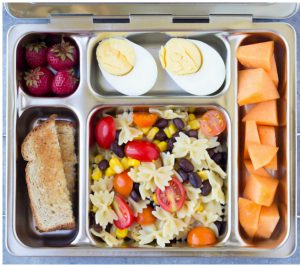 I love the practicality of these healthy lunch boxes too. I think my kids would find this amount of food quite challenging, but easy to help on this by reducing the portion size.
10 Recipes to freeze for school lunches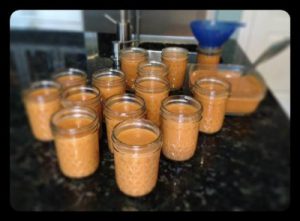 Here are the shortcuts to save time and money – and prepare healthy school lunches at the same time: freezing meals ahead just make your life much easier.
Are you a constantly tired Mum?
Follow this free action plan
to get your energy back!
The Best 7 Nutritional Swaps To Be an Energetic Mum
With a printable reference.​
Comments