After nearly one year blogging on Yummy Mummy DIY, I have decided to start a new blog here on Go Mummy Healthy.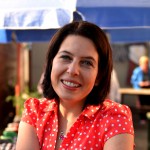 While on Yummy Mummy DIY the focus was on weight loss  tips for mums, here I try to get a wider picture and focus on the healthy eating tips, time-saver kitchen ideas and healthy lifestyle tips for busy mums.
Healthy eating tips
All content what I share here is filtered through my tree expectations: healthy- quick – family friendly.
So what can you expect?
I am going to share recipes which are all thick my three crucial  criteria: they are healthy, easy to make and even kids like them.
There are tips how can you save time for yourself. Of course, we will talk about weight loss and weight management. this is a never ending topic in a woman's life. Not just because we want to be attractive and sexy but because we all need our strength to survive our busy days, so to be healthy and energetic. In my previous post I listed the most important reasons for healthy eating: Why would you bother with healthy eating?
So, if you are a busy mum and you would like to make your own and your family's diet healthier, follow me:
To never miss a post, subscribe to my newsletter and the latest posts will land directly into you inbox. Just enter your name and e-mail address into the subscription box on the right and hit Sign up.
If you have any question or comment, just write me a comment below. I would be more than happy if you would share your thoughts with me.
You can also send me a private message on Contact page.
Thanks.
Speak to you soon,
Zita
Comments