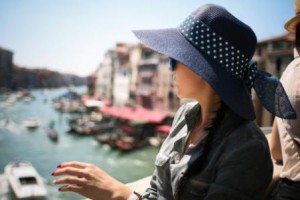 Holidays usually mean a huge threat to our waistline. Leaving our familiar territory, it is nearly impossible to keep up our usual everyday eating habits. And there are so many temptations… It is hard.
Here are the 10 most important secret holiday eating tips to avoid holiday binge eating and it's consequences: guilt and weight gain.
Top 10 holiday eating tips to avoid holiday weight gain
#1 Start your holiday on the farmers market
When you arrive at your destination discover the local shops, supermarkets and markets and stock up with healthy snacks and fruits. Watch native people, what they eat, when they eat and where they eat. You can find the most delicious food this way – and probably the most appropriate food what help you to keep going in that climate. Do not miss to visit the local farmers market, the market is everywhere the soul of the local community: full of life and excitement. Once you are there, stock up on fruits, vegetables and nuts, they will come handy as snacks on your trips on the forthcoming days.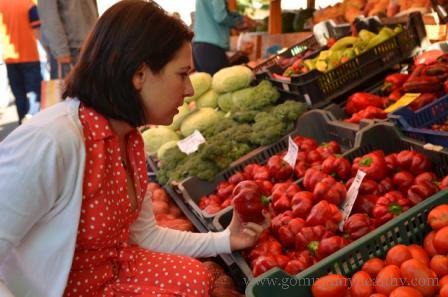 #2 Do not forget snacking
Snacks between meals help you to keep your blood sugar level even and avoid overeating at main meals.  Researchers proved that when we are not that ravenous when we order your lunch or dinner, we make healthier choices, and we eat less. So do not skip snack between meals. Just be prepared, have a healthy snack with you all day, so you will not buy a chocolate bar or ice cream when hunger attacks. A few ideas what can you take with you: olives with bread sticks,  oranges, apples with unsalted almonds, unsalted roasted nut mix, dried fruits like raisins and dried apricot, rice cakes, pots of soya dessert, mini wholemeal pitta filled with boiled egg and salad leaves. If you have a small cooler bag: cucumber slices with a small piece of cheese or  small pot of yoghurt.
Related:
77 Healthy Snacks What You Can Buy in Every Supermarket
15+1 no-carb snack ideas for busy mums
#3 Watch your fluid intake
As soon as we step out from our daily routine, we are prone to forget to drink enough water. It is really important – especially in hot weather – to keep an eye on our fluid intake. The best way to ensure the right daily fluid intake: set up a daily goal like drinking 4 bottles of 500ml water during the day and 1-1 extra glass of water in the morning and before going to bed. Remember: alcohol and caffeinated drinks like tea or coffee does not count into your daily fluid intake – indeed as they have a diuretic effect – we need to drink a little bit more fluid to compensate this.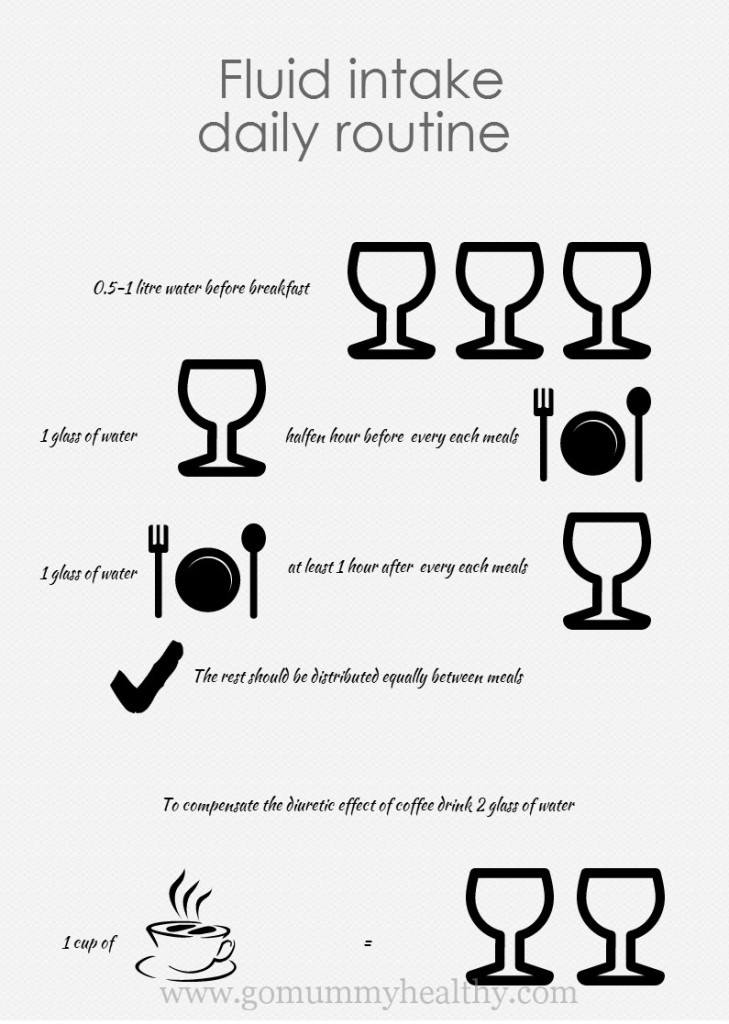 #4 Stay active
Yes, a holiday is all about relaxing and I would not say that we have to carry on our everyday exercise routine – but it does not mean that we should spend our days lying on the beach either. Okay, it does not belong strictly to holiday eating tips, but it is really important to keep our weight and have a healthy metabolism. Try to fit in two one-hour cardio exercises a week on your holiday too. It is easier than you think: most of the hotels have a gym, a swimming pool or tennis courts and they surely can provide information about other sports opportunities in the area. You can discover new physical activities too: riding, water skiing or just jogging on the beach. Make a plan for physical activity before setting off, and do not forget to pack your sports outfit and running shoes.  I take my skipping rope with me… just in case.
#5 Light holiday eating tips
Try to balance out your meals even on your holiday, choose steamed vegetables or salad as a side dish, and grilled or roast meat and fish instead of deep fried food. Also, avoid fatty and sugary salad dressings and sauces.
There are always lighter options:
instead of ice cream choose sorbet, they are water based and contain less calorie, but they are still delicious,
for dessert chose fruit salad, fruit kebabs, a slice of ice cold melon or granita,
on a pizza night chose a thin-crust pizza with vegetable topping and side salad
if you just want to nibble on something – well, have a no-sugar chew gum 🙂
Are you a constantly tired Mum?
Follow this free action plan
to get your energy back!
The Best 7 Nutritional Swaps To Be an Energetic Mum
With a printable reference.​
#6 Rent an apartment with kitchenette
You can prepare some food yourself if you have at least a little kitchenette in your apartment, so you do not need to rely completely on the hotel restaurant. A healthy and quick meal can be made in no time – like a bowl of muesli with fresh fruits for breakfast or a bowl of fresh salad from local ingredients – and you can balance out a heavy meal or rich dessert this way. It is also true that people wish for light meals more in hot weather.
#7 Eat out once a day
When we are in a foreign country obviously we would like to taste the local traditional dishes. However, we do not need to eat them all at the same time. Try one and leave the rest for tomorrow or share your plate with others. Also, tasting does not mean that you have to eat a huge amount of food. Share your plate with your company or order tapas-like dishes or simply order a small plate/serving size for yourself.
Limit your restaurant meals to one a day and eat a healthy, energising breakfast and a light meal for dinner. If you do not want to make your own dinner, you can always find a salad bar or prepacked fresh salads in the local supermarket.
#8 Limit alcohol consumption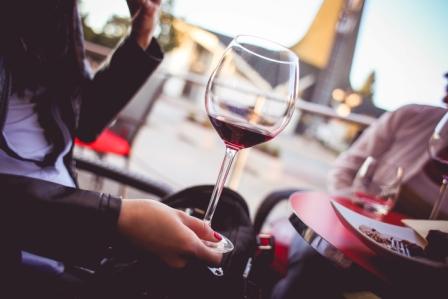 I know: when would we wind down if not on our holiday. And a glass of wine is not the end of the world yet, but try to limit your alcohol consumption to one glass per day. Try to drink more water to compensate alcohol and have your drink after a meal. Alcohol high in calories – for example, 250ml glass of wine (the recommended daily unit for women) is about 190-200 calories equivalent of calories in 30 M&M candy or one blueberry muffin. Just alcohol does not feel you up – indeed, it makes you even more hungry and contributes to dehydration.
#9 Avoid overeating
It is a good idea to start your meals with fresh fruits or a mug of soup (cold soups are surprisingly refreshing, filling and help us to replace minerals lost sweating in the heat). When you order your lunch or dinner in a restaurant do not order more than one course at once. If you order a 3 courses meal, probably you feel full already in the middle of your main course but it is very likely that you will finish up all three courses – just because they are already due.  Then you feel guilty and uncomfortable.
#10 Occupy yourself
If you find yourself thinking of the next meal all the time: this is the sure sign, that you are bored.  Sunbathing is great, but be honest, it is not an exciting activity. Try to find an activity what makes you happy and shake up your soul and body. What about dancing in the restaurant instead of ordering a drink? A trip to the near historical city or walking around a small island? Try something adventurous what you haven't tried before – like water ski or a balloon ride. 
Are you a constantly tired Mum?
Follow this free action plan
to get your energy back!
The Best 7 Nutritional Swaps To Be an Energetic Mum
With a printable reference.​
Comments