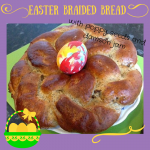 After my detox week, when I eat mainly yoghurt, raw vegetables and fruit, I cannot wait to make something yummy. I share you the recipe for my Easter braided bread with poppy seeds and damson jam. This decorative sweet bread can be the main attraction on your Easter breakfast table or it is brilliant as a snack with a cup of tea/milk. It keeps for 2-3 days in an airtight container but is best eaten fresh.
Easter is always about ham and some kind of yeast cake for me. Okay, painting eggs have become important too, but only since I have kids. I know that making a yeast dough needs a bit more time – or more precisely more attention – but when would you make a yeast bread if not at Easter? Another advantage that you can make it one day ahead, so you do not need to spend your time cooking on the feast day.
This recipe is easy to make, probably making the braid is a little technical challenge. I used home made damson jam, what is semi-solid, so it is okay to bake it. However you can use normal jam – I can recommend buying one on the farmers market, they are better the big brands in this case, – or quince cheese. If it would be to solid, just cut into little cubes and line them up in a row on the dough.
This time, I made a wreath but it is okay if you just braid it.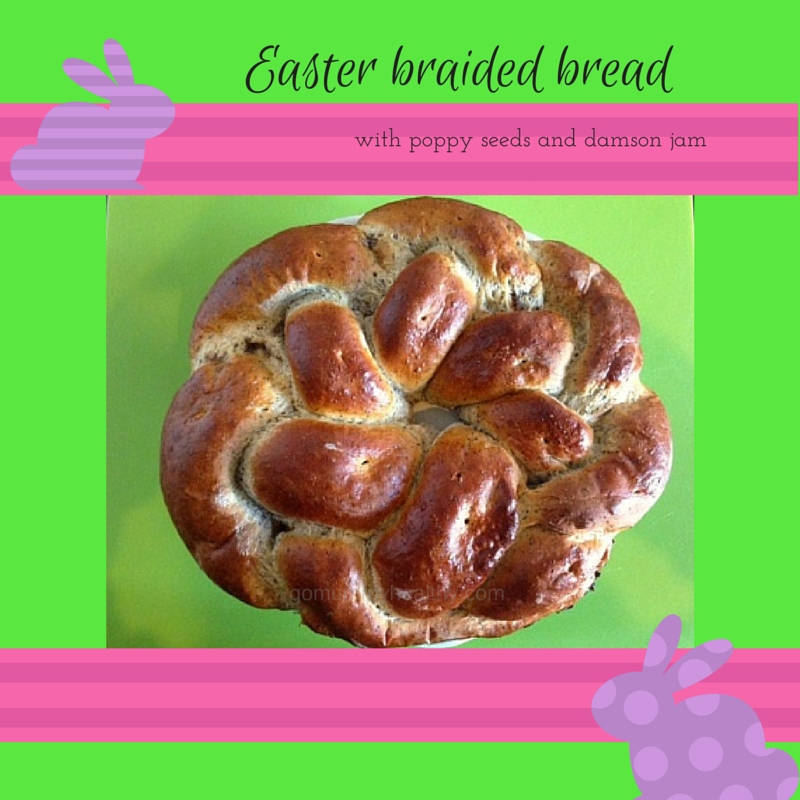 So here is the recipe:
Easter Braided Bread
with poppy seeds and damson jam
Ingredients:
150 ml milk
15g yeast
5 tbsp sugar
170g plain flour
70g wholemeal flour
50g poppy seeds
zest of one lemon
1 tsp vanilla essence
1 egg yolk
30g butter
1 egg
Are you a constantly tired Mum?
Follow this free action plan
to get your energy back!
The Best 7 Nutritional Swaps To Be an Energetic Mum
With a printable reference.​
Method:
Step 1
Mix the tepid milk, the yeast, 3 tbsp sugar and 1 tbsp flour and set aside until foam turns up on the surface.
Step 2
In a big mixing bowl – or in the bowl of your mixer – mix the plain flour, wholemeal flour, poppy seeds, lemon zest, the remaining 2 tbsp sugar. When the yeast is foaming, add to the dry ingredients along the egg yolk, and vanilla essence. Using the dough hook of the mixer make a soft but elastic dough. (Of course, you can knead the dough with your hands too.) Add the melted butter and keep kneading the dough until it comes together. Cover and let the dough double in size in a warm place. (I usually put it into the warmed – but not hot – oven. I just turn it on to 80C for a couple of minutes and switch it off before putting the dough in.) It takes about 20 minutes.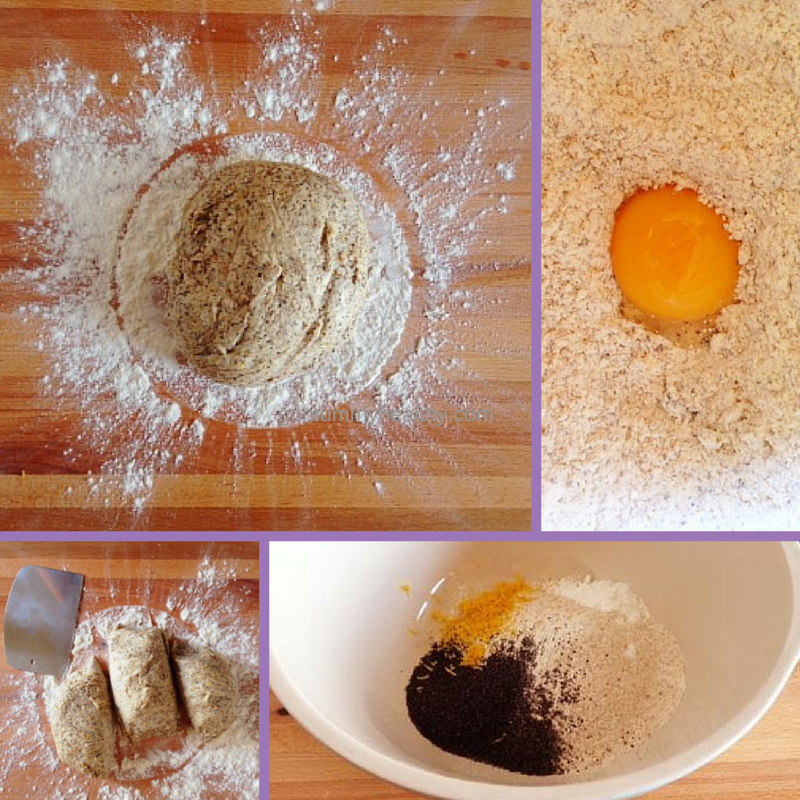 Step 3
On a floured surface divide the dough into 3 and make 3 – about 30-35 cm long and 0,5 cm thick – rectangles. Using an icing bag pipe a line of the jam in the middle of the rectangles as shown in the photo below. Or if you use quince cheese, just cut it up into small dices and line them up on the dough. Egg wash the edge of the rectangles before fold them lengthways and press the edges together to close the filling inside. It is important to do it right, otherwise, the melted jam/quince cheese can leak during baking in the oven.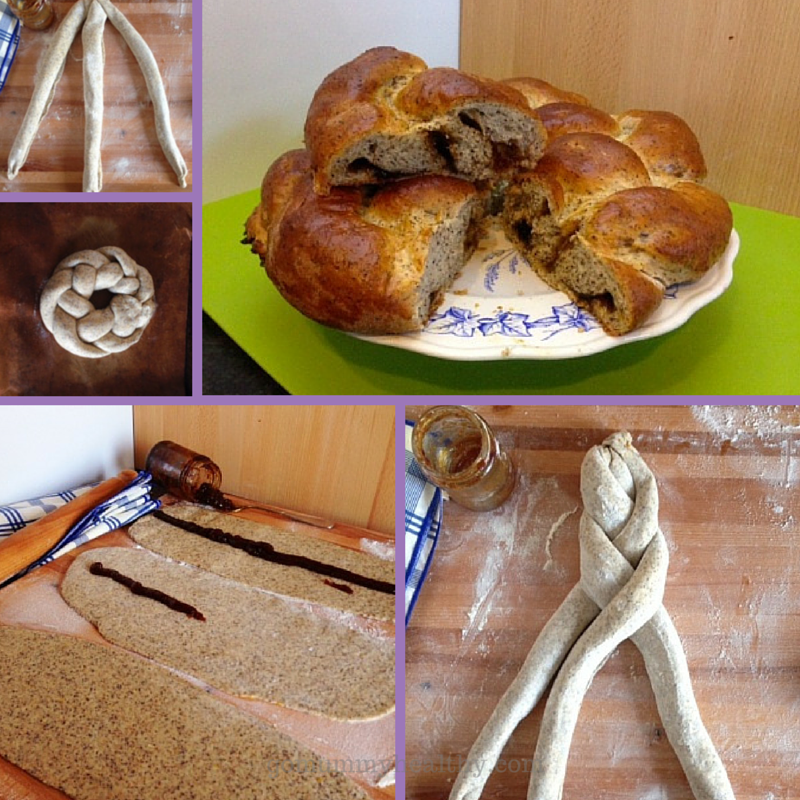 Step 4
Pinch together the ends of the 3 part, braid them and press the ends together. Place baking paper on a baking tray. Now, you can form a wreath on the tray, or just leave it long. Egg wash the top your braid and leave it to rise to double size (20 minutes).
Step 5
Heat the oven to 180 C (350 F, Gas Mark 4). Prick your dough to let the steam escaping and bake it until golden brown on top – about 30-35 minutes.
 Happy Easter!
Are you a constantly tired Mum?
Follow this free action plan
to get your energy back!
The Best 7 Nutritional Swaps To Be an Energetic Mum
With a printable reference.​
Comments