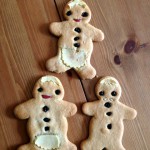 What do you remember from your childhood? Blackberry picking trips? The smell of Sunday roast? What your child will remember?
We took on an allotment recently. It is not big and we share it with another family – but an allotment is an endless duty. We had been wondering before saying "yes", does it worth the effort? Do we have time for this? Finally, we decided to take it on – not because of the vegetables – but because we think this is a way to educate our children and to create memorable moments which tie us together as a family. This is also part of the family food education and we hope we can start a kind of tradition here.
This made me thinking of my own childhood memories from a different angle: what moments do really count? What gave me a happy childhood and how can I provide the same for my daughters?
When I look back to on my childhood now I can clearly recall happy moments and they are somehow all related to family food: like having ice cream after potato picking. We had a fair size garden  and we produced the potatoes for the whole year in that garden. It was a real team effort to pick them and carry them into the cool cellar where they were stored during the winter. Or I remember the lovely apple pie made by my mum always on Sunday afternoon. A lovely piece of cake is still part of the Sunday afternoons in my life – even in the middle of a weight loss diet 🙂
So the question is there:
What traditions are we building with our children?
What our children will remember? Will they remember us eating always in a hurry or on the sofa with our faces attached to our smart phone or to the telly? What taste will they recall? What family food will they remember and cook in their later life? So what I am teaching them?
We do not need cooking courses or highly trained teachers to help our children discovering the magical power of food. We can do it ourselves as parents. Family traditions are rooted in everyday routines: like food shopping or cooking together. Every family has its own activities which provide the right values and repeated regularly may become family traditions.
These traditions will be remembered and probably carried on by our children in their adulthood. In food education these early years are really important: they give us the base of a healthy relationship with food and the foundation of healthy life.
More on the health benefits here:
Why would you bother with healthy eating?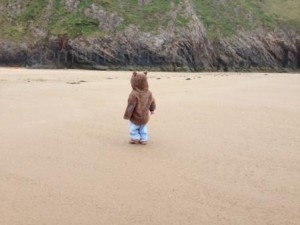 If we think about healthy eating and food education these family traditions have a key role. Nothing can substitute them and it is really hard to overwrite them. All our favourite tastes, our approach to food, our eating habits, our kitchen activity are rooted in our childhood, they determinate the quality of life what we live.
How to start family food traditions?
No extra time and cost needed really. There are only three criteria:
#1 Consciousness about food education: We need to make sure that all practice what we teach to our children is healthy
#2 Regularity: Whatever we do we need to repeat it regularly
#3 Fun: No point to do something just because the sake of the educational goal: here the activity itself must be fun for the whole family.
The list of ideas is really endless, but the simplest activities are the most important:
Doing food shopping together
It is a really great opportunity to teach children about food and financial basics.
Visiting working farms and farm shops
It is really important to see where our food comes from.
Producing your own
An allotment is great, but I admit it is quite time-consuming, so other alternatives are good too like a small herb garden or a couple of vegetable pots on the balcony – producing their own veg and fruit makes children value food and waste less.
Pick your own
Visiting pick-your-own farms are really fun and bring children closer to food growing.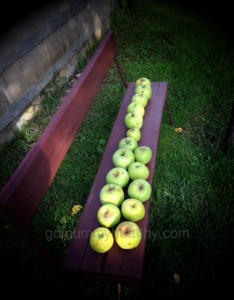 Family cooking
Regular family-cook-together nights – yes, involving children into cooking slows down the process, but it is fun and their skills
Outdoor cooking
Outdoor cooking is really important – just bring back cooking to simple basics and it is party time.
Family recipes
There are special recipes in every family, ask granny and she can show you one or two tricks. Researching, cooking, and putting together family recipes into a book (or scrapbook) a great opportunity to bring generations closer together.
Participating food related projects
To raise awareness of food safety and the problems of the food industry would be really important. We really should explain to our children the complexity of these issues and help them to develop their own views on these.
Of course, these are just the basic and most important steps in family food education. I really believe that we should not take on anything painful, just a little more awareness can make a huge difference in our life.
Comments